WHY I'M HERE
I believe the body can't be forced into letting go — it opens through love.
I believe our bodies are rebels with a cause — a cause bigger than our minds can ever imagine. .
I believe touch is an essential nutrient for health and wellness, and many are feeling malnourished and hungry.
I believe our sensory experiences are more engaging than our deepest philosophies.
I believe the richness with which we take in the world enhances our courage to return the gift by being everything we are — heart and soul.
I know we are part animals with wild natures. We are designed to seek belonging and thrive in connection. A place to begin the journey is to settle back into our bodies and listening to its primal wisdom.
I know I have a gift, and I share it through my attention, touch, creativity, sense of play, and bursts of joy.
I
MY APPROACH
One of the most important relationships you will ever have is the one with your body, Receiving bodywork is an opportunity to reignite the spark of connection between you and your body or continue to fan the flames of partnership.
It's an opportunity to replace the perspective of pain as a problem with pain as communication; the body's language offering a treasure hunt back to the source to restore alignment.
It's an invitation for collaboration and creativity - to let go of being so serious and engage in a playful curiosity. Why settle for good, when you can feel fabulous.
It's a foundation of empowerment as you as the expert of your body. To be dazzled by all your senses, and fearlessly communicate to advocate for your health, healing, and happiness.
I want you to have everything you desire, and the one thing that will be there for it all is your body. Open your body, and it will fill with the richness of the world.
WHAT I DO
To be honest,
I can't explain it.
I've had clients say,
they can't explain it either,
only that something is unique,
something they can't put their finger on.
I enjoy the mystery.
And, sometimes I still want to pin it down
with an elevator speech.
But I've never written one
that seems to capture it all.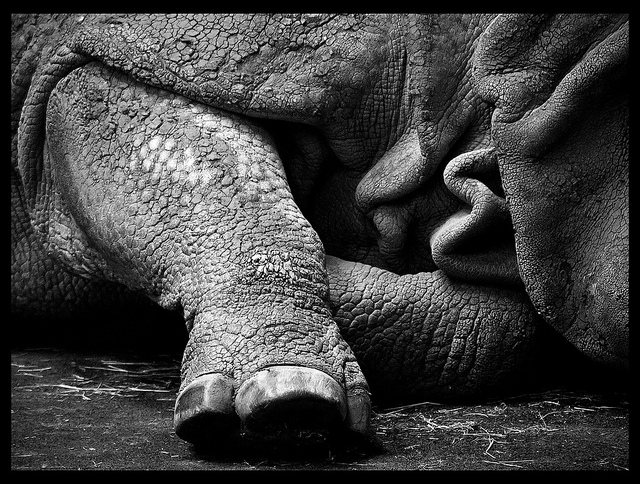 Dear Women,
There is nothing wrong with your naked!
Step out of the layers
of clothes and conditioning
that hide your body,
and bind your desires.
Naked yoga is simple. Dare I say, 100% natural.
And, being in your nature is pure power.
Come home to your essence.
Be as you are, now!

NAKED.
NAKED YOGA for WOMEN
Sunday, MAY 26th 2019
6pm - 7pm
Uptown Charlotte
Pre-Registration Required.
Please email erica@primalbodywork.org
Resurrect Your Nature, Influence Your World
WHAT IS NAKED YOGA?
Naked Yoga cultivates a more intimate relationship with your body by dropping some of the extra — clothes to be more specific. And, it doesn't stop there.
Judgements about your body begin to fall away.

Limiting beliefs about what is appropriate get untangled.

Emotional layers are shed.

Desires are revealed.
In today's culture, we are sliding along a double edge sword. Nudity is taboo, and adoring your body, at any size, is downright blasphemous. The tides are definitely starting to shift (yay!), and you are part of this wave of change.
Whether your mental mixtapes have the tone of shame or celebration, our bodies are in the dark way more than they are allowed to run free. It takes courage to step outside your comfort zone, and go against the collective blades of golden grain.
If you aren't ready for a class, by all means strut and flow bare skinned in your living room. And, there is something deeply decadent about being surrounded by women who are settling into the wisdom and simple pleasure of their bodies.
It's Beautifully bold to come into your body and express yourself.
HOW NAKED ARE WE TALKING?
Showing up to a Naked Yoga class is no big deal to some, revolutionary to others. Your participation is required, and essential to the experience as a whole. For this class, full nudity is required for the cohesion, safety, and transformation of all present.
You are allowed to wrap a sorang or scarf around your body during the opening meditation and closing, extended savassana as a "warm-up" for two primary reasons:
To support your body in staying warm while it is sitting or lying still.

To ease your body and mind's transition from being clothed to naked, and back into clothes.
WHAT WILL WE DO IN CLASS?
Naked yoga is an opportunity to feel your whole body move unrestrained. The class is designed to challenge your physical body and dissolve limiting beliefs about your body. It's an exploration of your strength, power, flexibility, receptivity, and grace.
Class includes:
Opening meditation (5min)

Vinyasa flow (75min)

Extended shavasana (5-10mins).
The room is a natural temperature for you to feel the sparks and fire of your body's built in furnace. Music and silence will be utilize for you to ride the current of your breath and mystical beats (don't hesitate to sing along if lyrics strike your vocal chords).
You are encouraged to listen to your body and modify where needed. Take it seriously, so you can have tremendous amounts of fun, growth, and freedom.
WHAT DO I NEED TO BRING TO CLASS?
Most importently — You!
In addition:
Yoga Mat (Towel if you use one)

A surange (For an extra layer of warmth during meditation & shavasana.
Drinking water and showers are provided. Shower towels are available to rent for $1.
WHERE ARE WE GETTING NAKED?
Classes are held in a gorgeous, professional space in the heart of of Dilworth/Southend area. The room has hardwood floors, and flooded with natural light (while still being private!). There are fantastic restaurants, coffee house only steps away, so you'll have plenty of options to refuel after class — and once you've put back on your shirt and shoes.
Once you reserve your spot, you will receive a confirmation email with all the details you need and opportunity to ask any additional questions.
WHAT IF THIS IS MY FIRST YOGA CLASS?
While this class is for every woman, previous experience with yoga is required. It's ok to feel lost, and in a sea of naked bodies, it can prove to be all that more over-whelming and potentially awkward for you and others.
Remember, Naked Yoga is an opportunity to "Think Less, and Be (Naked) More." You do not have to rock every posture (it's practice not perfection), and having a basic — intermediate experience with the common names/forms of different postures will best support you to have a fantastic experience flowing through them naked.
Please have at least 5 yoga classes (at a studio/guided home practice) under your feet before joining a naked yoga class. If you are shiny new to yoga, take the next step to join a Naked Yoga class today! I offer private, clothed instruction to help you build a foundation, and Charlotte is plump with fabulous studios to launch your practice. Please email me for further information/recommendations.
I'VE NEVER/RARELY BEEN NAKED IN A GROUP OR NON-SEXUAL SETTING. HOW DO IT DO IT?
It's pretty much the same as if you were dressed in a down feather coat — be natural and respectful. Naked Yoga upholds a culture of consent to create a space for women to be naked and feel safe and free from verbal, physical, or covert sexual advances.
It's ok to look and speak with those around you. At the same time, be mindful and respectful of those that come to class to go within to recharge and restore. It's a social norm to greet people with a hug or friendly embrace. Please, ask for permission and give space for a Yes or No response before extending such a gesture before, during, or after class.
During class, the teacher may offer hands-on adjustments to encourage safe alignment and growth in your practice. Assist are given only to those that have "opted-in" to receiving hands-on support and are limited to hands, feet, and spinal lengthening.
Starring, touching, or cruising will not be tolerated and you'll be asked to leave immediately and not return. If at any time you feel uncomfortable before, during, or after a class, please speak or email the teacher.
OK, CAN WE TALK ABOUT "DOWN THERE?" WHAT DO I DO WITH MY PUBIC HAIR? WHAT IF I'M ON MY PERIOD?
It seems that "down there" is the birthplace of a majority of insecurity when it comes to nudity.
Pubic hair is natural, and all labia are lovely. Anything goes! Seriously, bald to bush, and anything in between is acceptable and awesome.
You can be menstruating, naked, and moving all at the same time — we'll call it multitasking at it's finest. Simply use a tampon (there is no shame in a cotton string) or diva cup, and join in. If you only wear pads, please contact the teacher to discuss options for you to still attend and fully participate in class.
Please be mindful of your overall hygiene, which is equivalent to how you would show up to any other group yoga or exercise class.
WOW, I'VE BEEN DREAMING OF A NAKED YOGA CLASS FOR WOMEN FOREVER or I NEVER THOUGHT I WOULD DO SOMETHING LIKE THIS, BUT NOW I"M SUPER EXCITED! HOW DO I SIGN UP?
Pre-registration/payment is required to save your spot and ensure all those who want to participate have the opportunity to join. Class sizes are limited, and as the naked numbers swell, we will expand into a larger space.
Be one of the founding wild, revolutionary women of Naked Yoga in Charlotte.
Life happens, so if you need to cancel, please do so at least 24hrs before class to open up the space for someone on the waitlist. You can cancel using the tab on your confirmation email or contacting me directly (email/text).
IF YOU HAVE ADDITIONAL QUESTIONS, PLEASE CONTACT ME!
Create Space For You!
Our work together starts with a Consultation Call for you to share more about your body, your lifestyle, and how you'd like bodywork and/or creative expression to influence your overall wellness.
Please complete the form below to introduce yourself, and I will respond within 24-48hrs.
BODYWORK & YOGA
1hr — $100
1.5hr — $150
2hr — $200
Bodywork sessions are a hybrid of CranioSacral, structural, and therapeutic techniques to support your body in shifting from stress to rest so your body can do what it knows best — how to heal.
WILD EXPRESSION
Designed for you.
Your body has a unique way of expressing its wild nature. We'll create an experience that incorporates sound, movement, nature, and/or creativity to shake you out of your normal way of being and connect you to your source of vitality.
This is a journey that unfolds in co-creation. Inquire to take the first step.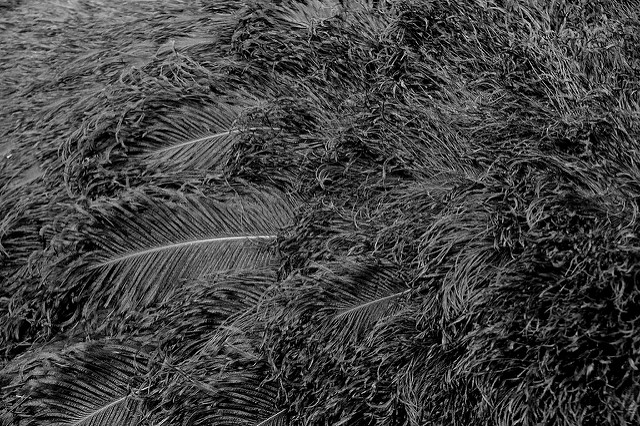 LOCATION
PRIMAL BODYWORK's roots are planted on the border between the Dilworth and Southend Neighborhoods of Charlotte. There is ample street parking right out front and it is three blocks from the East/West Station on the Lynx Blue Line.
Once on East Blvd, look for the charming turquoise victorian that with a wrap around porch that will be jumping out to greet you.
SHARE WHAT YOU LOVE!
I created my Primal Bodywork practice so I can do what I love in a way that I love to do it — my own little way.
Part of my dream is to share the home of Primal Bodywork with other passionate, wild spirits that want to share what they do and love. The space is available to rent for professional sessions, small workshops, celebrations, and more. Let's connect and ignite the Charlotte community.
HOW TO REACH ME
ERICA L. GIBBERT
LMBT#15386
321 EAST BLVD, SUITE 2 CHARLOTTE, NC 28203
(704) 579-7288
erica@primalbodywork.org
primalbodywork.org
SPARK A CONVERSATION
Please reach out and contact me with any questions, concerns, or encouragement. I look forward to meeting you in the flesh soon.
LIFE SMARTS
If asked to describe the body in one word, I'd shout out, MIRACULOUS!
This is my preschool picture by one of the three tall trees that lined our house in California. It's one of my favorite pictures because it unabashedly portrays the exuberance, playful mischievousness, and wonderment that is my nature.
This little girl had something special coveted in her hands. At times, I've imagined what it could be — a prickly caterpillar, a muddy earthworm, or perhaps a slimy snail. Picking up any of those critters today would make me squirm, but back then I loved touching everything!
Touch was my preferred tool of exploration, and the more of my body I could move and get in the game, the more alive I felt. My parents would often peer in on me wiggling my toes to release the lint or shaking my tailbone tap dancing in a purple tutu. I was a swimmer, gymnast, dancer, soccer player, and artist. Living fully in my body created a sensational childhood!
Things changed when I hit my teens and life seemed to get more complicated. I abandoned my full figure and crawled into my head where I tried my best to re-establish some sense of control. Uncomfortable feelings and desires were smothered with food, striving for perfection, and a preoccupation with busyness.
My body suffered, but it never gave up on me. Slowly, I zipped back into my bodysuit and became re-acquainted with its magic by way of a Candy Land course of opportunities professionally and personally. I rediscovered the wonderment of my body (and all living things really) when I became the crazy-hippie Biology Teacher. I rekindled my joy for moving in my body, with all its folds, jiggly parts, strength, and grace, through a daily yoga practice and eventually started teaching yoga too. A vital nutrient that helped revitalize my body and spirit was touch — I'm sure of it!
My pattern has been to immerse myself in what sparks my curiosity and leaves me desiring to know and feel more. My passion has moved me all over the country to study creativity, social work, sexuality, and meditation. Last year, my next right step was to formally dive into studying clinical bodywork and therapeutic massage. To say I'm thrilled to share everything the I've gathered from books and life experience only skims the ripples on the surface — and I'm all about depth.
Yes, I'm here to help you stand tall and proud, to feel ease in your body, and freedom as you move — and I'm also here for so, so much more. Deep within you, underneath all the fuzzy fascia and meaty muscle, is a fiery spirit that wants to roam free. Let's open your body so your wildness can touch the world.
My Winding Path
Upledger Institute, CranioSacral Level 1, Atlanta 2017
NC School For Advanced Bodywork, Charlotte 2015
OneTaste Coaching Program NYC/CO 2013-15
Wild Heart Expressive Arts Facilitator Training, Oakland 2010-2011
200Hr Yoga Teacher Certification, Charlotte 2011
Teach For America - High School Biology, Charlotte 2008-2011
Masters work in Clinical Social Work, Smith College 2007-2008
Associates - Interior Design, SF Fashion Institute of Design & Merchandising 2004
Bachelor of Science - Journalism, University of Colorado - Boulder 2003
And...a whole lot of painting, pottery and writing along the way.
.
FREQUENTLY ASKED QUESTIONS
Everyone has their perceptions of and expectations for bodywork based on word-of-mouth or prior experience. As a prior high school teacher, I definitely prescribe to the idea that "no question is silly, it's silly not to ask it." If you're questions aren't answered below, feel free to send yours my way so you aren't let wondering and waiting to take the next step to feel aligned in your body.
I'm NEW TO BODYWORK, HOW DO SESSIONS UNFOLD?
Awesome, you're in the right place. I do not follow cookie-cutter formulas as everyone's motivations for receiving bodywork is based on their unique experience of living in their body (and possible carrying the extra load of beautiful baggage). Once you have scheduled a session, you will receive an Intake Form where your can share with me your history, symptoms, and goals. Upon arrival, we will discuss what you have shared further and use it as a spring board into any further postural assessment tools needed to create our plan of action for the session. For at least the first visit, I request that you plan on arriving 30mins early, and 10mins early for subsequent sessions. This provides us time to connect about your intentions and drop any busyiness from life at the door so you can settle into your body and we can get to work.
I will provide clear instructions on how to position yourself on the table, which can include facedown, face up, side lying, and seated. Once we are on the same page with positioning and communicating your "edge" (if it's a bodywork session), I tend to keep my mouth shut. This is intentional, and I believe increases the effectiveness. Most of our day is full of noise coming from our environment and our own minds that have tons to say. A quiet environment, better supports the connection with your breath and body. If you have any questions about the work or concerns during the session, please don't hesitate to speak up.
Once the session time is complete, you will slip back into your street clothes and I'll offer you some water/tea. If applicable, we may briefly revisit some assessment strategies to gauge any improvements and identify next steps towards freeing up space in your body.
HOW WILL I BE COVERED?
At all times, you will be appropriately draped using a twin sheet (therapeutic massage) or two large towels (structural bodywork). Additional blankets are available to keep you warm.
OK, HOW MUCH CLOTHING SHOULD I REMOVE FOR THE SESSION?
This question depends on what type of session we are doing. For bodywork sessions, I request that you leave on your underwear to allow for the greatest range of positioning and stretching while also maintaining appropriate draping. For Therapeutic Massage, it's more personal preference. Regardless of your choice to leave on underwear or remove all garments, women's breast and all genitals will always be draped.
ARE YOU KIDDING WHEN YOU SAY IT WON'T HURT?
When it comes to deep work, 'm not a body digger, I'm a slow sinker — and you are always in control of the pressure.
Deep work does NOT have to be painful, and this goes against much of the messaging that we've absorbed or experienced. I was a child of the 80s, and can vividly remember all the "no pain, no gain" beach towels that my fellow team mates wrapped around themselves after swim practice. Even then, it all seemed a bit harsh and counterproductive to supporting the body's natural process of healing.
I look at it this way, if someone is aggressively coming at my body, I instinctively tense, withdraw, and defend. I'm wired for survival, and my body is going to "fight, flee, or freeze." This is the exact opposite physiological response I'm looking for if I'm receiving bodywork. I don't need to add more stress to my body that is already at a heighten state of tension and sounding the alarm of it's overwhelm with pain and dysfunction.
During Structural Bodywork sessions, my intention is to help you find your "edge," the place BEFORE PAIN, TENSION, GUARDING, OR FEAR, and play there. You do not earn "table cred" for being able to take heavier pressure, especially if it sends you over the "edge" and into grin and bearing it. If you connect to your body and listen to it's language of sensation, you will be able to identify your edge in no time. It's becomes a game of listening and communicating where everyone involved is a winner.
HAS ANYONE EVER CRIED DURING A SESSION?
Yes, and it is absolutely normal and graciously welcomed. Our bodies store the emotions we do not express, so I considered a sign that we are on an awesome track if sink into any pockets of sadness, grief, anger, or joy. Personally, I've cried and laughed hysterically while receiving bodywork. You might find your mind rushing to identify the reason why or trying to rationalize the tears back into the eyeballs. My suggestion is to trust what your body is ready to let go of and let the emotion move on out. I'm here to support your process.
What if I snore?
More power to you! Lots of people are surprised when they catch themselves snoring or a muscle twitch rattles them awake. Personally, I'm encouraged when snoring and twitching occurs as it's a sign that the frontal cortex is stepping down from its post of vigilance and your nervous system is switching to the parasympathetic mode for rest and repair. If you have any enchanting dreams, feel free to share.
WHAT TIME OF THE DAY IS BEST TO SCHEDULE A SESSION?
The most important thing is showing up for your body. The courage, determination, and empowerment of making your health and wellness a priority ripples out into the rest of your life.
I'm SelF-CONSCIOUS about my parts of my body, how Can I "let that Go" so I cAN enjoy the SESSION?
We all have things about our bodies that we tend to hide form others out of shame. Unfortunately, on some level our self-criticism makes us normal, and we can also choose to be a little weird and learn to love ourselves how we are now.
Please know that I'm not evaluating your flaws; in fact I'm usually in awe of the human form and captivated by all the cellular components working under the skin and the energy that powers us to come alive. When the mental chatter takes the mic, a go to strategy is to focus on your breath and the felt sensations in your body. Sometimes, calling out the elephant in your head can help you release the grip it has on your attention so you can return it to your body.
I know this one personally as I spent over a decade of my life hating how I physically looked — too many rolls, scars, and dimples. I literally thought with the an undertone of disgust, "Who would ever want to touch me?" So rather than risk being wrong, I quarantined my body from touch — the very thing it was hungry.
I still have the same rolls and dimples, and I can honestly say I believe they are pretty fabulous. You know what is best for you, and it was my experience that "letting go" of judgement became easier the more I opened myself to receiving touch and exploring the world with my own hands. It awakened my body and I felt more.
If this touched a chord for you, I'm confident that we can co-create an experience that will support your process
I've never had Bodywork because I'm afraid I might get aroused, HOW CAN I KEEP THAT FROM HAPPENING?
Touch has become quite the taboo, and quite frankly, it gets under my skin and causes irritation. Skin is our largest sensory organ, and is constantly gathering information about our environment so our brains can determine the next best action play to maintain balance as things constantly change. Arousal basically means your body is awake and alive to sensory stimulation; however, it gets whispered about in bodywork because of its association with sexuality. While this can occur for both men and women, I'm going to focus on the men for a moment since they are the ones that most often ask this question.
One factor that can impact arousal is mis-aligned intentions for receiving bodywork. Touch in all of it's forms (sexual, healing, nurturing) are awesome, and being clear on your intentions for receiving bodywork is a first step in diverting creating a tent out of the draping.
I'm crystal clear that I'm not offering not offering anything sexual, and arousal might still occur because it is a natural, biological response and nothing to be ashamed about. One of my educational texts suggested that in the event a client has an erection to promptly ask him, "How is your mother?" I found this hilarious, and you might find it an effective strategy for bringing things down a notch.
Basically, if it happens, I'm not going to draw attention unless your actions cross my boundary of professionalism.
SHOULD I SHOWER BEFORE MY SESSION?
Your personal hygiene is much appreciated. If you workout/sweat heavily right before your session, please shower prior to arriving. This is to enhance the experience of all involved. Additionally, the lotion/oils I use are excellent for rehydrating you skin and can best be absorbed through a clean surface.
I'VE BEEN FEELING SICK, WOULD A SESSION HELP WARD OFF BEING TOTALLY TAKEN OUT?
If your are feeling the onset of a cold or flu, it is best to reschedule your session to support everyone's health and wellness. Bodywork is not a universal remedy and can possibly exacerbate some conditions acute/chronic conditions. If you have a fever or have a bacterial/viral infection that is contagious, it is best to postpone until your symptoms have vanished.
Some health circumstances allow for bodywork to still be received while avoiding certain areas of injury or concern. Some conditions may require you to receive clearance from a medical professional to participate in bodywork/therapeutic massage.
The more open and honest you are with your medical history/current health, the better I can navigate how to serve you in your overall wellness goals.